VPE+ is a free Delphi VCL code-based reporting tool. There is no visual designer. Rather, reports are generated entirely in Delphi code.
It is built as an add-on to Virtual Print Engine (VPE) which is not free. VPE has been developed and is independently licensed by Ideal Software.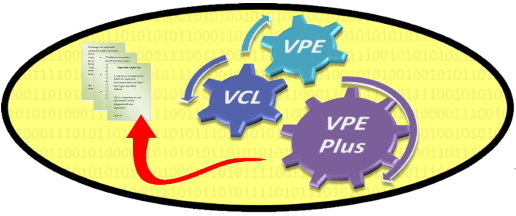 You can download the VPE+ component package ready for installation in your IDE, full source code, a User Guide and a Demo application with many code examples. See the VPE+ page for download options.
---